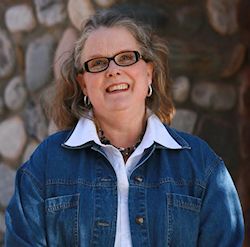 Author/speaker Jodi Schwen thrives in the heart of central Minnesota's north woods by keeping her wit about her.
Her book, Northern Comfort: The Musings of Jacqueline Pine Savage, will be published June 1, by North Star Press, St. Cloud, MN.
Some call it "outstate" or the "boondocks" –Jacqueline Pine Savage calls it home. Either way, living in a rural community means finding the humor in north woods living. Laugh anew over the sacred holidays of hunting and fishing seasons, family bonding when the dogs get "skunked," and how to politely refuse the house tour when guests come a-calling.

"Northern Comfort": The Musings of Jacqueline Pine Savage, Is Now Available!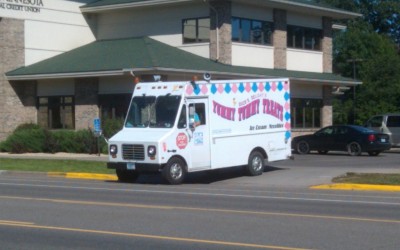 Like Red Dog in the Chevy Chase movie Funny Farm, the ice cream truck was always tantalizingly out of reach of our booth at the Little Falls Arts and Craft fair. Its tinkling tunes were heard or perhaps its colorful logo would be...
read more