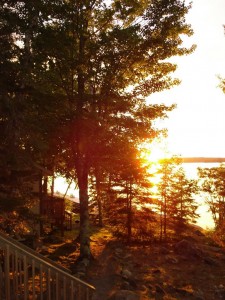 I used to describe myself as a wife and mother. I am still all that and more, but I've reached that marvelous age of freedom — I can define myself the way I want, wear make-up only when I feel like it, and I'll never be held back by the limitations of: "I've never done it that way before."
I went back to college to finish my B.A. degree and then earned my master's in communication. I was one of the older students in my "adult education" cohort. The experience has opened my eyes and I can never go back — going forward is much more gratifying.
Life is too short to let stuff get in the way. We're here for a purpose, God's purpose, so I'd like to encourage others to stop wasting time and start doing what He has already lined up for you to do (Eph. 2:10).
That's my plan for the rest of my life. This blog will show a few tips I've learned along the way, as well as things I'm reading and pondering. It should be fun! According to Philip Roth: "Nothing truly bad ever happens to a writer — it's all material."